As someone who is a tech geek and loves to keep fit, I like looking for anything that might have a crossover. From watches, activity trackers, apps and more, I thought I'd put together a list of some of my favourite smart tech and why I think they help you keep fit. Here's my best fitness tech.
1. Apple Watch
This is the most obvious one for me because it has absolutely changed my health and fitness game. Yes, it's expensive at almost £400 for the series 4, but I honestly think it is worth every penny. I also think out of all of this list, the Apple Watch is the most prominent bit of fitness tech that will make the biggest impact.
You can search online for reviews of the watch that will tell you more about the features and specs, but for me, it's been the convenience it has provided during my workouts and actually getting me motivated to go out and get to work.
I use it to track my cycles every day and it is so cool to see my heart-rate along my journey and how I have improved over time. It's especially handy to see my speed, HR and time at a glance down on my wrist. I use the Apple activity app to set goals and challenge my friends who also have Apple watches. The element of having a challenge every day to hit my goal has gone a long way to making sure I am active so I value this feature very much.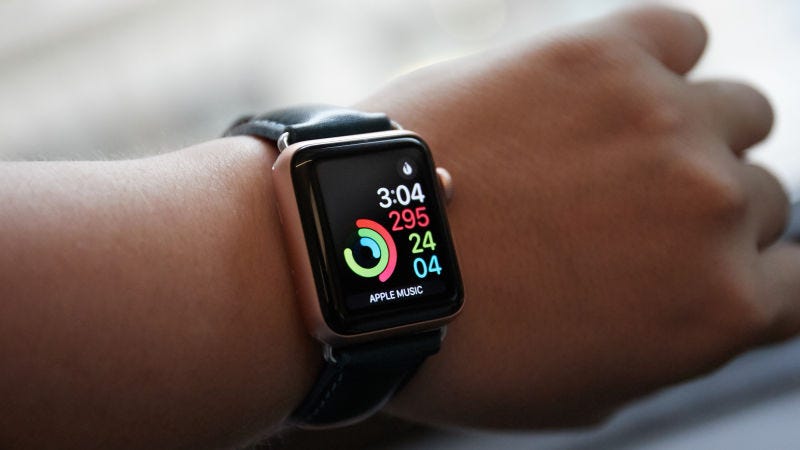 2. Fitbit
Don't have an iPhone or not wanting to drop £400 on a new watch? I've been in that boat too. Before the Apple Watch, I had a lovely little FitBit Charge HR which monitored my steps, heart rate & tracked basic activity. This was brilliant for having an idea of my overall activity each day. You can pick up one of these for around £90 and I'd recommend it if you're just getting started with fitness tech.
The good thing about FitBit is that there is a wide range of options for you to choose from. Ranging from £30 to £250, there is going to be a Fitbit that suits your needs and skill level.
3. Garmin
Now Chris, founder of Vivi Nation, would be upset if I didn't include his personal smartwatch which he tries to tell me is just as good as, if not better than my Apple Watch. I can't go into the details, but here's what Chris has to say about it:
"The Garmin watch is the all-round sports watch which delivers built-in GPS tracking with touchscreen functionality. Whether you want to track running, cycling, golf, swimming, general fitness, heart rate or more, the features are there. Plus, the watch includes functionality for cross country skiing, indoor cycling, indoor running and indoor rowing. It's a jack-of-all-trades and perfect if you want to take your fitness tech to the next level."
Garmin also has a great range of GPS cycling computers (see the main image at the top) so can cater for pretty much every sport.
I am thinking Chris should take up the role of sales copywriter at Garmin.
4. AirPods
This has been the most surprising purchase for me and has had an astonishing impact on my exercising. How often do you find yourself fighting or pulling out wires when you're training? This was happening to me more often than not and it was making me not want to train. Without music or a good podcast, I find it very hard to focus on my training. I even started training with my BoseQC35 overhead headphones, but those ended up getting too sweaty.
So, I picked up a pair of these AirPods, fully expecting to take them back in 2 weeks. They have pleasantly surprised me. I'd recommend these to anyone that likes training with music and is getting annoyed with wires. It is a game-changer to be able to run and go to the gym walking around with complete freedom and focusing on the exercise at hand.
5. Elite Sport wireless earbuds by Jabra
Now I know not everyone is a fan of how the AirPods look and they aren't the loudest pair of buds. They are also not custom made for sport. If you want something which is made for specifically for fitness, I'd highly recommend the Elite Sport wireless earbuds by Jabra (who came up with that handful?).
I think my note on the AirPods explains why I like having wireless headphones while training, but the Jabra's pack a little more punch when it comes to exercise specific features.
They have a built-in HR monitor (!!), a way to turn on and off outside sound which is great for cycling and are also waterproof which is definitely important for a lot of outdoor activities. Oh, and they have the in-ear buds so you'll most likely get a more secure fit.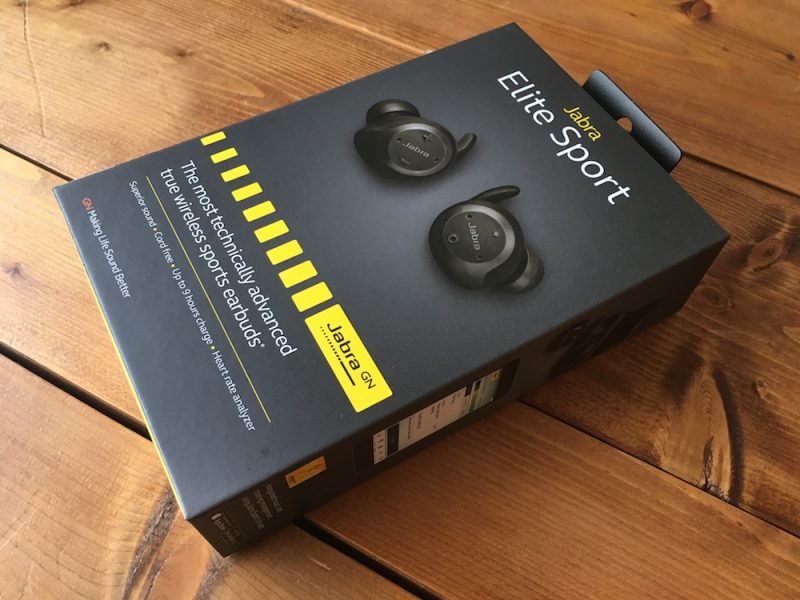 6. MyFitnessPal
I've used MyFitnessPal for about 6 years now and it's made the biggest difference to my health and nutrition than anything else, and it's free. The app gives me a way of tracking all of my food intake, breaking it down into my macronutrients (protein, carbs, fat). I can also input and track all of my training.
It makes it super easy to track all of this by having a huge directory of different foods and snacks that are easily searchable. You can also scan a barcode of literally anything and it will pop up on the app with all of the protein, carbs and fat of that particular food. You can build recipes on it which is definitely very handy if you have the same thing every week for meal prep.
If you want to live a healthier lifestyle, nutrition is 70% of the battle. It takes discipline and hard work. MyFitnessPal makes that change just a little bit easier.
7. Lifesum
If I mention MyFitnessPal I feel I should also mention Lifesum. They both essentially do the same thing – track your food intake and enhance your fitness. I personally prefer how Lifesum looks and feels, plus you get a little bit more in the free version. There is also a really nice range of recipes and fitness tips which are really handy for keeping you motivated and inspired.
Give them both a try.
8. Streaks
Changing your lifestyle for the better means you need to change some habits and start some new ones. You're going to need to exercise regularly and eat well most days. You might also have to cut out bad foods. This is much harder to do than you can ever imagine.
I've managed to get to the gym for 6 days in a row for the past 8 weeks since using this app, which is very simple, but helps me out more than you could imagine.
Streaks is essentially a habit tracker and you have to build streaks with a certain task, where you physically have to go into the app and mark complete on something every time you need to do it. It costs £4.99, but is definitely worth it.
Here are the Streaks I have set up in the app (it only allows 6, because more than 6 becomes too hectic):
• Track meals (6 days)
• Go to the gym (6 days)
• Do 1 hour of learning (7 days)
• Cycle to work (5 days)
Build your healthy habits, those ones you've been putting off since 2016.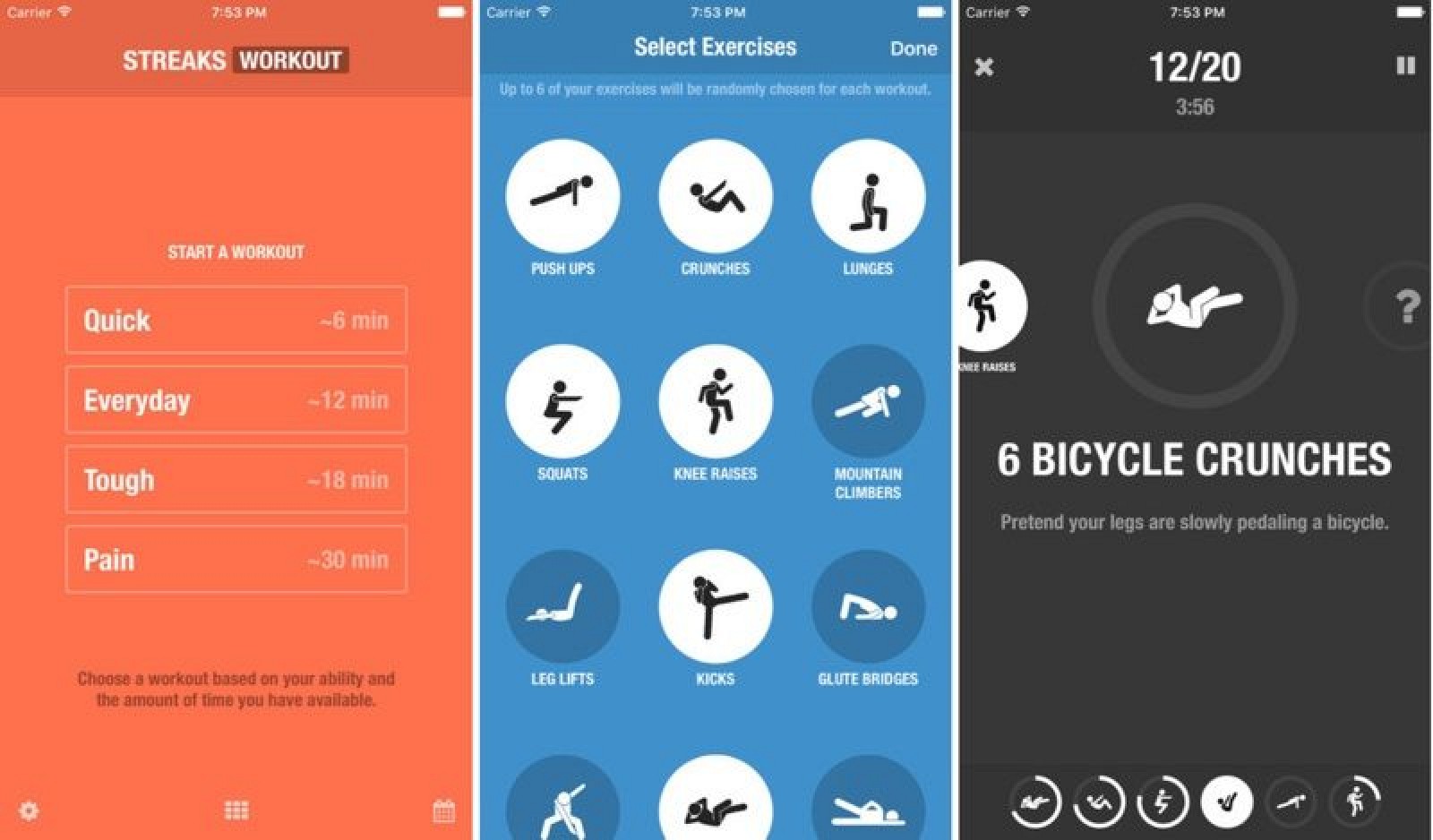 9. GoPro
What can a GoPro do to help your health and fitness? Well, it's so much fun to capture those moments when you're out there on your journey. It's so rewarding looking back on your journey and reliving those experiences. Whether you start a vlog of you doing a run everyday, or capturing your epic first ascent of a mountain.
You can get the entry-level GoPro for £199 and it is a wonderful bit of tech. Capturing those memorable moments along your journey will help motivate you, plus, it's not too big and it's easy to use.
For me, I have captured all of my adventures and some of my cycles with my GoPro. Here was my ascent of Table Mountain captured all with my GoPro.
10. NutriBullet
I have owned my NutriBullet for about 5 years now and I couldn't live without it, honestly. I whizz up everything in it and it's far better than any other blender I've ever used.
From cooking sauces to protein shakes to those delicious healthy smoothies, the NutriBullet can do it all. Easy to use and a steal at just £60.
I recommend the NutriBullet to everyone because it's often quite hard to change your eating habits, generally, some of the healthy food isn't that tasty. If you combine them together in a smoothie or drink you can actually end up having something really quite nice when consuming all of that goodness.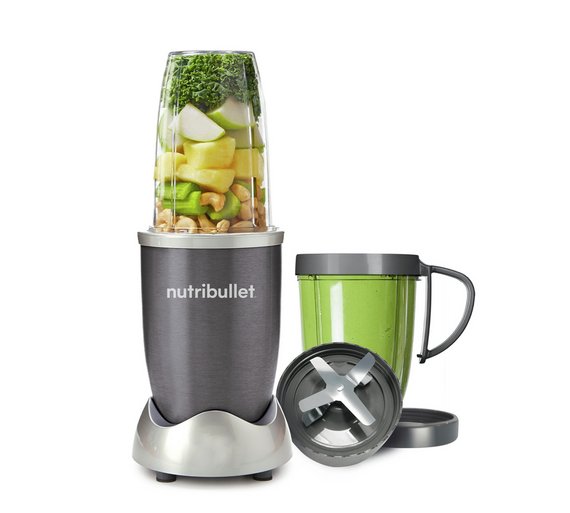 ---
I hope some of my best fitness tech has inspired you to go out there and change your lifestyle. If you own some of this stuff, then great, use it to its full potential. If you don't pick some things out and treat yourself, your body will thank you for it.
If you have used any of these bits of tech, send us a message on socials, we'd love to see it.