The power of sport: It was 1995. It was the Rugby World Cup final, rugby union's biggest game. And yet it was so much more. It was nation-defining for South Africa, a transcendent moment in the transformation from apartheid to multi-racial democracy. Nelson Mandela donned the famous South Africa Springbok jersey and used the symbolic power of sport to unite black and white South Africans. "Sport has the power to change the world," Mandela said in a speech five years after that match. "It has the power to inspire. It has the power to unite people in a way that little else does. It speaks to youth in a language they understand. Sport can create hope where once there was only despair. It is more powerful than government in breaking down racial barriers."
Nelson Mandela embraced the ideology of sport wholeheartedly — rugby, football, cricket, boxing, track and field, among others. He knew the global power of sport and what it can do in uniting a nation (or community), and he used sport as a tool himself to create positive change in South Africa during troubled times.
In April 2014, a report by the Department for Culture, Media and Sport, called Quantifying the Social Impacts of Culture and Sport, found the social and cultural benefits of sport to be wide-ranging:
Health impacts: Sports participants were 14.1% more likely to report good health than non-participants.
Economic productivity impacts: Unemployed people who participate in sports are 11% more likely than non-participants to have looked for a job in the last four weeks.
Civic participation impacts: Those who participate in sport are 3% more likely to volunteer frequently. People who participate in sport gave £25 more per person in charitable donations over the last year.
Additionally, Sport England list the five health, social and economic benefits from inreased levels of sport as physical wellbeing, mental wellbeing, economic development, social and community development, and individual development.
Being active is not just good for you physically, it has the power to do so much more – it can, for example, help prevent or manage medical conditions, reduce anxiety or stress, improve a person's confidence or self-esteem, or bring people from diverse backgrounds together.

Sport England
Sport for social change
On September 21st, 2010, the UN observed the International Day of Peace. To mark the occasion there were more than 3,000 games of football played between otherwise conflicting sides in all of the 192 UN member countries. This in itself is a feat unmatched by any other medium to unite troubled nations and help promote peace.
The power of interest, pride and passion can produce a force that moves people to change the way they think, act and behave towards themselves and the people around them. It is on this premise that development through sports is based and, as a movement, continues to achieve remarkable results whereas other approaches have tried and failed. 
Sport allows nations the chance to unite behind their national team and share a common hope and dream, regardless of background. Collective elation in victory or collective trauma in defeat provides a bonding experience that binds disparate peoples and regions together. In my own experiences, sport has led to some of my best memories both individually and as part of a group to date.
This isn't new, of coure. Sport has historically played an important role in all societies, whether it's in the form of competitive sport, physical activity or play. It should not be considered as merely 'a game'. Rather, it's a tool that is almost unrivalled in promoting education, peace, development and social responsibility – which is particularly poignant in developing countries. To recognise this, in 2013, the UN implemented an International Day of Sport for Development and Peace, celebrated every year since 2014 on 6th April (linking back to the first modern Olympic Games).
Just remember, in an often troubled and divided world, sport provides a connective binding that helps bring people together from a diverse range of backgrounds. That is part of the magic. The allure.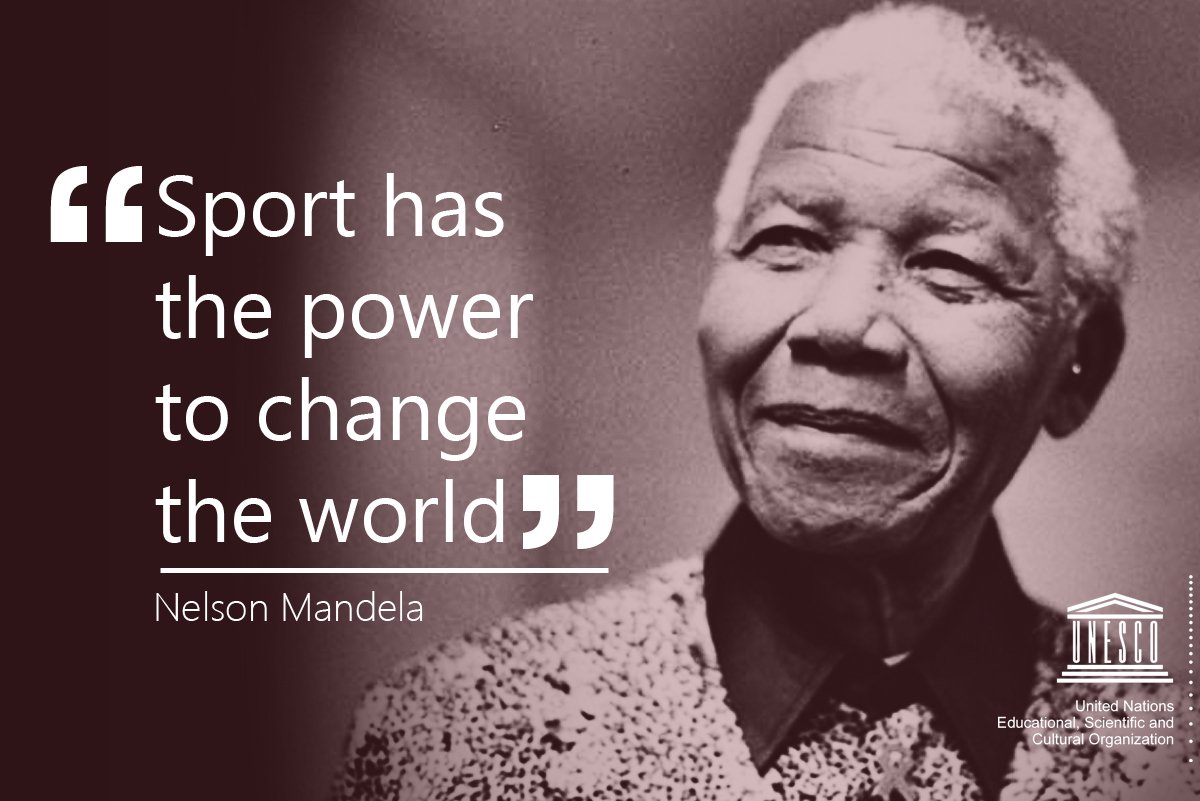 The power of sport: A founding pillar for a better life
In 2002, the World Health Organisation's (WHO) World Health Report indicated that mortality, morbidity, and disability attributed to major non-communicable diseases accounted for over 60% of all deaths. Additionally, unhealthy diets and physical inactivity were among the leading causes of these diseases. Diabetes, in particular, is seen as one the most detrimental in the modern world – something that obesity can directly lead to.
Sport and physical activity are crucial for long-life healthy living. Sport improves health and wellbeing, extends life expectancy and reduces the likelihood of many serious health conditions, including heart disease. For diabetes sufferers, one of the main pillars for managing the condition is an active and healthy lifestyle. At Vivi we believe sport is a key pillar in achieving this.
At an early age, children are advised to take part in physical education classes. The introduction of sport at this early stage is important to promote crucial life skills and values such as teamwork, confidence, self-esteem, respect and discipline. Growing up playing most sports, I believe it shaped me as a person and improved my chances of being the happy person I am today. No matter your ability and interests, I firmly believe there is a sport for everyone: Children just need to be empowered to find it.
It is the unique ability of sport that makes it the perfect catalyst for development and positive change. It provides the basis for physical fitness and health, whilst capturing and engaging people from all over the world on a global level like no other. Whether you watch, play, or even like sport, there is simply no denying the positive medium it can be around the world. Let us not forget perhaps the greatest memory sport has provided amongst a time of real sorrow: Christmas Day, 1914, during World War 1, British/allied and German soldiers put down their weapons and thus began the 'Christmas Truce'. What did the soldiers do? They played football, exchanged gifts and sang carols.
I want to finish with a few words from a charity close to my heart, Right To Play, who describes sport as 'Transcends boundaries, inspires, instils positive values, and develops healthy behaviour'. I couldn't agree more. Everyone should have sport in their lives and everyone should be active.